Do Forte Madeira; Travelogue # 5
Text and photos at Do Forte: www.johnsteffensen.no
For more Madeira Travelogues; activate the Madeira tag below this article 
Do Forte – Very popular restaurant in Funchal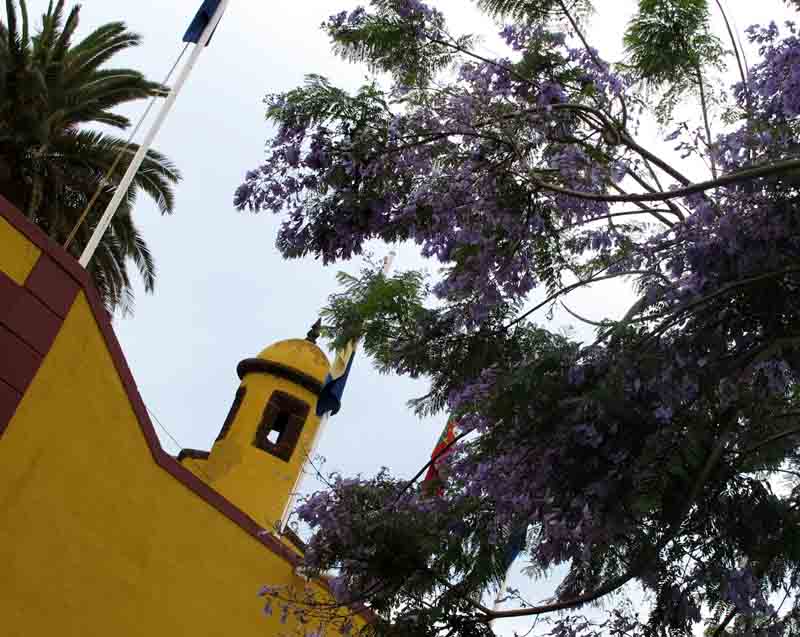 Do Forte (Fortress) is located in Funchal's old fortress, a building that saw the light for hundreds of years ago to protect the capital of Madeira against pirates. Just as the 1990s, the fort was a military barracks, but was taken over by the municipality. In the fort we find Do Forte restaurant that has become immensely popular with the locals.
You must book a table if one should hope to be able to spend an unforgettable evening at the Atlantic shore. For it was here we sat at a small opening or embrasures, where we watched the life on the outside of the meter-thick walls: A man and a woman who in just over one hour picked – or dived for shells (clams). A fisherman who was helped by those who accidentally stood there, pulling the boat out at sea – or people who just promenading back and forth on the pier. A wonderful evening with delicious temperature, summerdressed – and with a rich and unforgettable meal on the menu. All perfectly served by a very proper attired staff.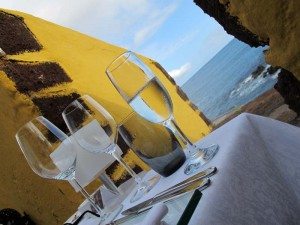 No wonder Do Forte has become local people first choice – not least on special occasions …! We sat under the open sky. Those who came later in the evening, had to settle for a place under the glass roof. A little quasi solution considering that the fort is hundreds of years old. However, a striking reminder of the lines, material usage and architecture.
Serving on the Do Forte is premium
We were followed up continuously. We sat in the waiters 'route'. and every time one of them passed our table, we got refills. The menu was pretty extensive with something for everyone. We took no chances, so for us the main course was beef, but first we started with a perfectly lovely prawn cocktail.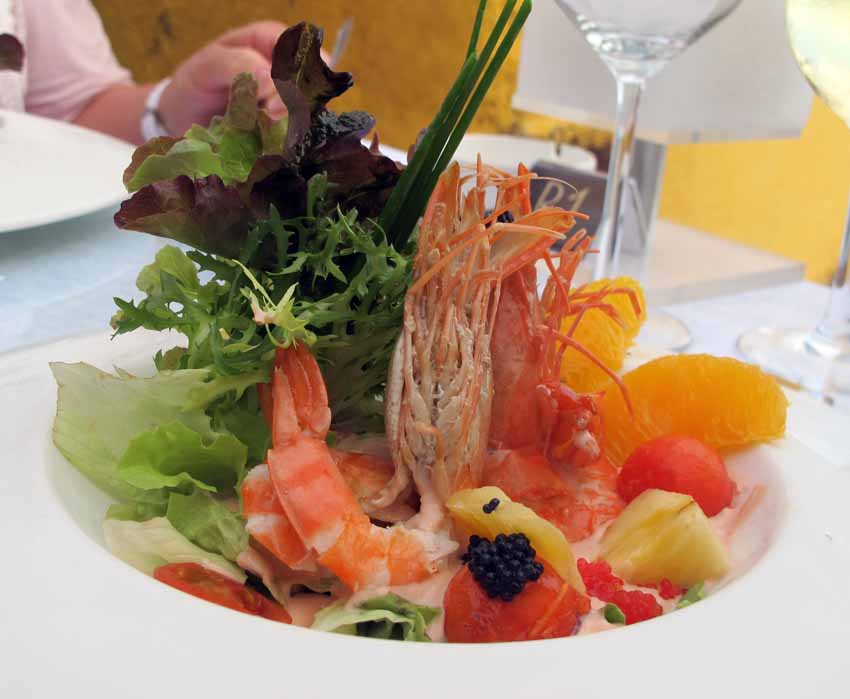 We had the hotel to book a table for us on the Do Forte on the recommendation of one of the tour operator's hostesses. 10 euros to the hotel for this, and then we got a voucher that total cost 60 euros for 2 persons – all inclusive; champagne, start, white wine, red wine, entrée, passion liqueur, dessert and coffee – with filling all the time. In Do Forte's incredibly fascinating surroundings. An unforgettable evening as far from the cost of the shirt. 
Happy hours at Do Forte
After happy hours at Do Forte we could well have walked back to our hotel (in the Lido area), but we were tired after a day full of impressions, so it was a taxi. Nor is this a costly affair. The driver was certainly very pleased when we rounded the price up to 10 euros. One would almost think that he was honored with a thousand-piece or two.
The only drawback to Do Forte was that the fort was painted or applied yellow plaster. After a while, discovered the undersigned that he should not have leaned too much overlap voted to study the nightlife. Yellow color rubbed off on my shirt, and it was not so nice. But no worse than that the garment was completely well again after washing.
Do Forte restaurant in old Funchal is well worth a visit. But remember, you may want to book a table at Do Forte! 
Other travelogues from Madeira.